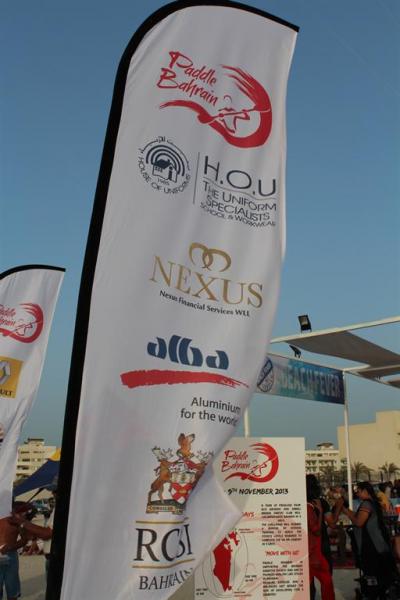 RCSI Bahrain has presented more than BD5000 worth of life saving equipment to the Bahrain Diabetes Society, as part of the Society's Insulin Pump Programme. The presentation was held at RCSI Bahrain in the presence of Lt General Dr Shaikh Mohammed Bin Abdulla Alkhalifa, Minister of State for Defence Affairs.
The BD5000 was raised last November when an RCSI Bahrain team of 11 sea kayakers completed a tough endurance challenge by paddling around Bahrain in just three days.
The money raised during this charity challenge has been used to purchase two insulin pumps which when attached to an individual can continuously administer insulin to type 1 Diabetes patients. Two Bahraini children and their parents, who will use the pumps, attended the presentation ceremony.
The Paddle Bahrain challenge, which was organised by the RCSI Bahrain Community Engagement office, was undertaken for the benefit of the Bahrain Diabetes Society.  The aim of the challenge was to raise funds and increase public awareness of the risk factors associated with developing Type II diabetes.
Paddle Bahrain and RCSI Bahrain lecturer, Dr Declan Gaynor said "We are delighted that two young children are getting a chance to have a better way of life thanks to modern medical technology and the efforts of everyone involved in Paddle Bahrain."
RCSI Bahrain would like to thank all participating sponsors (Renault and YK Almoayyed, Zurich and  Nexus Financial Services, Alba, House of Uniforms and Skate Shack), Student Council, community engagement volunteers and staff who supported this event.