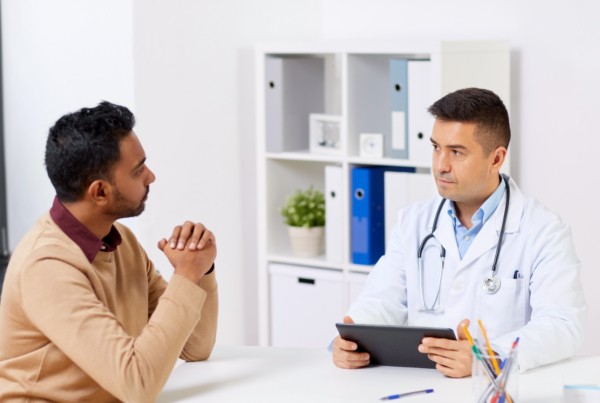 1 in 4 People at Work in UAE will have a Critical Illness before Retirement
Policies Help Meet Shortfalls of Medical Insurance
Individuals in the UAE without insurance covering critical illnesses, such as cancer, heart disease, or kidney failure, run a risk of facing serious financial repercussions, according to finance experts.
One in four people working in the UAE will have a serious disease by the time they retire, says Peter Ellen, Chief Operating Officer of Nexus Group, one of the largest financial advisory firms in the region.
"This high risk is due to a number of factors related to lifestyle in the UAE, be it overeating, lack of exercise, excessive smoking, unhealthy diets, or work stress and pressure," said Ellen. "All of this creates a hotbed of health risks that can transform into a serious disease or illness."
"You can observe all this in the numbers. For example, the average age of claimants in the Middle East with cancer, heart disease, stroke, or diabetes is 44, younger than the UK average, for example, which is the late 40s."
The distinct difference between a medical insurance policy and a critical illness policy is that the first only pays for medical treatment, while the latter gives individuals a predetermined amount of money, which they can use however the client sees fit.
"Critical illness insurance pays you a lump sum of money if you have one of the diseases your policy covers," said Ellen. "What you do with that lump sum is up to you, whether it is paying your hospital bills, financing your rent, or going on holiday."
It is important to have medical insurance as such policies protect individuals and their families from the hefty costs associated with treating serious illnesses.
The cost of a single chemotherapy session in the UAE isabout AED 15,000 in a government hospital, said Ellen, amounting to about AED 260,000 per year. On average, patients need at least two or three years of chemotherapy, or AED 780,000 worth of treatment.
Meanwhile, the cost of a kidney transplant ranges between AED 100,000 and AED 150,000, with the annual cost of dialysis reaching AED 200,000.
"Imagine how serious these costs could be for a patient and his or her family," said Ellen. "People go to work to earn money, often as providers for their families. If you are diagnosed with a critical illness, there is a likelihood you may no longer be able to work, and suddenly your role transforms from an income producing asset to a liability.
"This can place both a financial and social burden on the patient and their loved ones. If you are the breadwinner of the family and you get sick, who will look after your home and children? So, medical insurance pays for the cost of treatment; critical illness insurance pays for the cost of living."
The cost of a critical illness policy largely depends on the health of an individual purchasing the policy, and most plans come packaged together as part of life insurance. However, on average, a healthy non-smoker would pay about US$100 – US$150 a month for a life insurance policy including critical illness cover.
Some insurance providers offer critical illness as a stand-alone policy, which costs about US$30 to US$50 per month. This amount would typically provide an individual with US$100,000 of cover.
However, time is of essence when considering when to purchase a critical illness plan in terms of the impact an individual's age and wellbeing can have on eligibility, says Ellen.
"It is important that people invest in a plan once they are married and while they are young and healthy, because as you get older, the premium rates increase and many providers may not insure you," said Ellen.
"No one wants to be ill, and we lead our lives with that intention. Insurance is there 'just in case' it happens to us. And, unfortunately, due to our lifestyles, it is happening on an increasingly regular basis. It is a small investment considering the serious financial repercussions should anything happen."
At Nexus Group, the number of purchased critical illness plans has doubled over the last five years, with 90 per cent of individuals buying a life insurance policy also opting for critical illness coverage. Overall, about 40 per cent of Nexus' sales are life insurance policies.
However, both in the UAE and globally more awareness is needed for people to truly understand the importance of a critical illness plan and the significant long-term benefits it offers, says Ellen.
"With modern medicine, the chances of surviving a debilitating illness are much higher than dying from one. For example, 80 per cent of individuals who suffer a heart attack survive, and 70 per cent of those who suffer a stroke also survive. So the real question is, what quality of life do you seek?" said Ellen.
"Globally, people are not prioritizing their wellbeing; they are willing to insure their possessions, but not themselves. The more developed the country, the more likely that people in that country will be diagnosed with critical illnesses.
"In the UAE, we stand among the top-league countries with a high prevalence of heart disease, cancer, and diabetes. It is our job to educate people about the risks associated with an affluent lifestyle, and with a robust critical illness plan in place, all the patient's energy can be channelled towards getting better and not the costs associated with it."